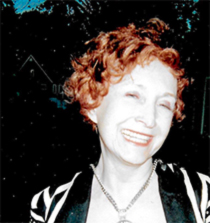 I am a painter, author, columnist, palmist, squash player and yoga instructor. I am eccentric, sophisticated and stylish and well dressed.
I am a world traveler who loves animals, ballet and concerts and dancing, and theater and movies.
Every day I perform a brain exercise called Brainfit, plus another exercise called Zumba.
I also transcendentally meditate every day. And I love to read.
This is mainly how my friends see me.