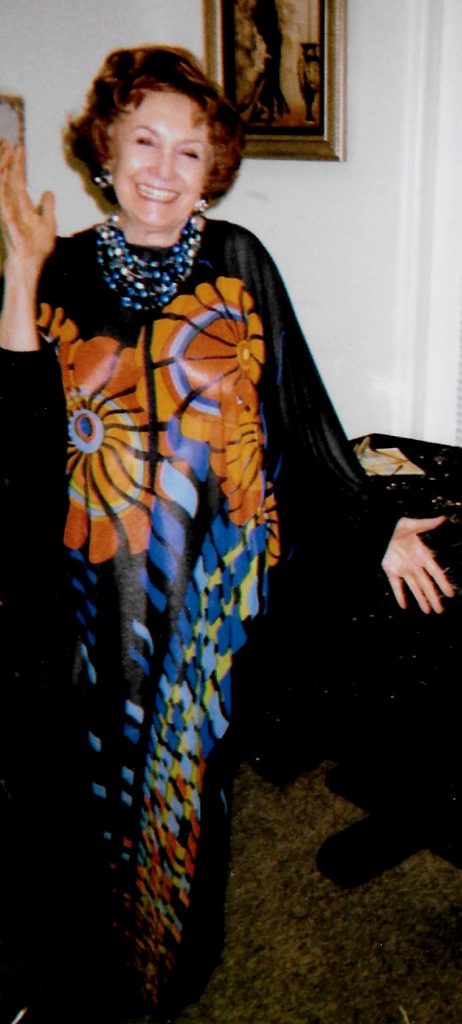 Bondesio was born in South Africa. She studied fine art there during high school and college.
Married to a diplomat, she spent the greater part of her life living and traveling in quite a few countries.
During her sojourn in exotic places, she studied with internationally known instructors. She was deepening her knowledge and acquiring a hands-on experience in painting.
During the late Sixties, she lived in Manhattan, New York, on Lexington Avenue somewhere in the 53rd Street area.  And there, she studied with artists.
While living in Holland in the late Seventies, she studied art.
Arriving in Atlanta, Georgia, in the 1980's, she studied with Quida Cannady, Professor Joe Perrin, Kate Fetterhof and others. Many of her paintings were accepted and displayed in juried shows. Many paintings sold, won awards and honorable mentions. Many now sit in private collections. By special invitation, five of her paintings were displayed at the "Women in DeKalb:A Celebration of Diversity" exhibitions presented by the Soapstone Centre for the Arts.
By invitation on two separate occasions, she displayed five of her paintings in an exhibition in the foyer of an office building in midtown Atlanta for several months at a time.
By invitation three of her paintings were displayed in the office of Georgia Governor Roy Barns (1999-2003).
On September 28, 1999, she was inducted into membership of The National League of American Pen Women. This is a national club for all forms of art, music, poetry, etc.
When the Forum at DeFoor Exhibition re-opened in Atlanta, Ga., Bondesio's art was featured in three solo exhibitions.
Other exhibitions include:
–  Hammond Drive, Sandy Springs 1996.
–  Smyrna Library November/December,1999.
–  Phoenix and Dragon in Sandy Springs 2015.